Last night was a good night to be a Pirates fan.  Two hits! Shutout!  Scoring more than a run!  Frankly I can't think of too many awful things from last night.
As you guys know, when a Pirates fan has very few awful things to talk about it was a good game.
One awful thing was the pitch recognition of Garrett Jones.  G.I. Jones swung at some awful stuff last night, including a pitch that appeared to only make it 60 feet before bouncing off the ground.  Still, he got on base and was driven in once.  So good on him.
Clint Hurdle made some questionable managerial moves as well.  Keeping Wandy Rodriguez in as long as he did was risky, if not downright stupid.  Bringing in Tony Watson to face a righty when he had Hughes warmed up was also a bit odd.
It worked out, so he gets a pass.
What really pissed me off last night was a commercial that was run by the boneheads over at Root Sports.
Apparently these geniuses figured it was reasonable to implore a fanbase that has been held out of the playoffs for over 20 years to not only "Be Loyal" but also to "Be Patient".
Seriously Root Sports Pittsburgh?  There is really nothing wrong with telling one of the most tortured fanbases in sports to just be patient?  Then to imply at the end that patience is what makes fans is the ultimate kick in the nards.
It's almost as if you believe that you somehow are fans.  Almost like you aren't making millions of dollars on our loyalty?  How about instead of imploring the fans to be patient and loyal you come up with some programming that does anything but plants an enormous wet kiss squarely onto the asscheeks of the Pirates Organization?
I guess that would be disloyal though, huh Root Sports?  You'd hate to offend your master.
Well.  This is where the roller coaster ride starts for Pirates fans.  Game three.  Series on the line against the hated Cubs.  If you only read this blog you wouldn't know that the Pirates 8-8 against the Cubs last year until you read this sentence.  You would know the average temperature on Venus though, and that Route 17 runs through Winchester.
But now you do know that.  And I've always been enamored with looking at what was done the previous year and building upon that when looking for improvement in a team.  So winning this series is important, especially with a quick turn to a West Coast trip.
I know it's early in the season, and it's just one series.  Early in the season has an impact on late in the season though, so let's go ahead and take this series from this group of derelicts.
It's impossible to know which James McDonald will show up for this game. One thing is for sure though, JMac looks like Florence Johnston of the Jeffersons fame.
You can disagree with you like but I don't care.  My post.  My opinions.
Now are we scared that Jmac might not be ready?  I mean he did get rocked pretty good by the Curve in that Minor League exhibition game that either was the end of the world or didn't matter, depending on what you believe about the Pirates.
On top of that his numbers weren't all that great in Spring Training.  His walks were up slightly (4.2 per nine compared to a career of 3.9) but more worrisome was that his strikeouts were down substantially (6.5 per nine compared to 7.8 career).
Keep in mind, these Spring numbers don't included the aforementioned beating he was given by the AA team.
I don't put a ton of stock in Spring numbers personally but his second half last year included a massive increase in walks.  His control just kind of crapped the bed.
No control + tons of homers = fall of Jmac.
Sadly, homers also were a problem for him in Spring, allowing three in 19.1 IP.
On top of that maybe the Cubs aren't exactly the best team for him to be trying to regain some confidence against.
As you can see, they didn't treat him so well last season. The Cubs don't mind facing McDonald, he's never gotten a win against them. They like when he throws them meatballs, they like to give him wedgies.
McDonald is pitching for his life right now. With Jeff Karstens and Francisco Liriano on the mend and Gerrit Cole knocking on the door, nothing is guaranteed for McDonald. He needs this game more than anyone else.
It's difficult to pitch around that many guys. Go get em JMac.
The Pirates will get a different look from the Cubs in this one as lefty Travis Wood will be taking the mound.
I'm not going to lie, I expect the Pirates to have problems with him.  He might not have the best stuff in the world, but he has a ton of pitches.  By a ton I mean six.  That might as well be a million.
I get worried when the Pirates face a lefty, I get worried when the Pirates face a guy that has a lot of tools to deceive them.  The Pirates have a kind of caveman approach which I don't think translates well into hitting pitchers that know how to pitch really well.  Especially if they are lefties.
To be honest Wood was not any great shakes last season but he also wasn't a terrible pitcher, despite only winning six games.
Now, as you can see,  he doesn't give up too many hits.  That allows him to keep his WHIP down.  He has a fine WHIP and his SO/BB is good as well.  Biggest problem for him last year was that increase in homers.  Maybe it's an anomaly, maybe not, hard to tell that right now.  He did only allow one homer in 20.1 IP in spring.
The real cause for concern in my mind is that he kind of dominated the Pirates last season.  He ended up getting the loss in two of his three games against them but his peripheral numbers were very solid.
Just one quality start in those three games.
Overall though his numbers are nothing special against the Pirates.
I guess we'll just have to wait and see which Travis Wood shows up too. The excitement is literally killing me.
Anyone remember that game in Wrigley last season that was pushed back 3.5 hours due to rain? The one that didn't end until 1:30 the next morning? Travis Wood faced Kevin Correia that night. The road warrior lived up to his name, tossing seven innings of shutout ball.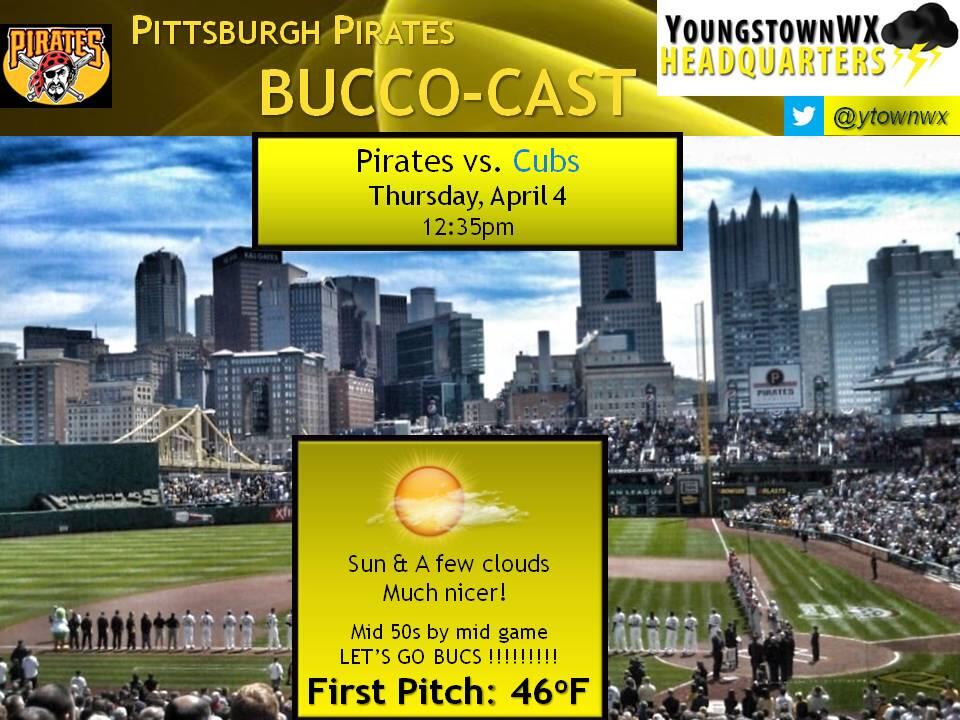 First Pitch:  12:35 PM EST
Where To Watch:  Root Sport, MLB.TV, WGN