Ho hum.  Another series win for the Blazin' Buccos.
What's most surprising?  The Division standings?  The fact that the Pirates have taken care of some of the best pitchers in the league?  Or is it the fact that they have the best TOOTBLAN differential in the league?
Whatever makes your leg tingle just go with it.  This is fun.
The Pirates have lost the first game of the last three consecutive series.  I'm pretty sure that trend will continue today if Jonathan Sanchez has any say in it!
I don't even want to say Sanchez should be on thin ice at this point.  It shouldn't even be ice.  He should be sitting in the Dead Sea.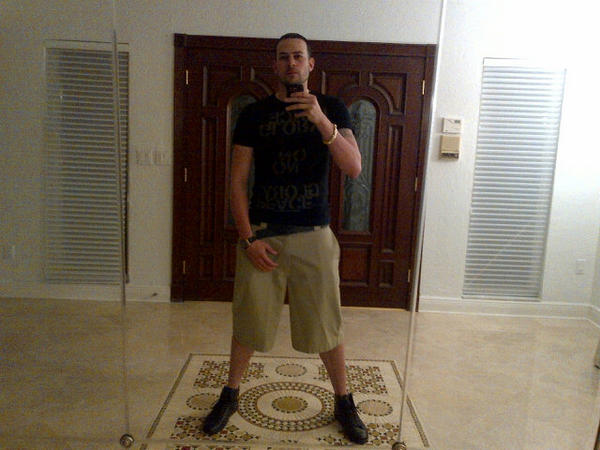 Disclaimer: The Dead Sea as you know is so salty that people can sit on the water.  I don't wish him death, before some idiot claims I did.  It's people like you who make others explain the joke!  That kills the joke you dunces!
As longs as we still have him on the team we might as well get some sexy self shots of the dude into our posts.
Some people thought Sanchez pitched good in his last outing.  I think he pitched three freaking innings while allowing seven baserunners.
I guess in a way it was good.  Sanchez lowered his ERA from 12.96 to 11.12.
We were actually able to miss out on a Jonathan Sanchez start in the first series with the Cardinals but poor us, it was rained out.  The Pirates split that shortened series 1-1 by the way.
Another positive aspect of that rainout is that I can just use this nugget again!
Last season he faced the Cardinals once.  Last season the Cardinals kicked his ass once.
I wouldn't be remotely surprised to see that outcome repeated today.
Lance Lynn lost 40 pounds in the offseason. The nice side of me says good. Great dedication and a healthier lifestyle. The asshole blogger side of me says god I hope it cost him in his delivery and velocity.
I guess the nice side is more correct though because Lynn has yet to record a loss. Not only that his numbers are just as good and, in most cases, better than what he ended up with last season.
That doesn't mean he's been INGEfallible this season, he didn't pitch particularly well against the Pirates and has just two quality starts in those four games. I guess it helps when your team scores 5+ runs in every one of your starts.
I expect this leftyish lineup to really smack Lynn around today. He's coming off a great start, but his career numbers against lefties are poor.
Pedro Alvarez Last Five Games:
.412/.444/.765 two homers.
Pedro Alvarez Career vs. Cardinals:
.288/.338/.553, nine homers. Pedro Alvarez has hit more homers against the Cardinals than any other team.
Feast El Toro
First Pitch: 8:15 PM EST
Where To Watch:  Root Sports, MLB.TV, FS-M