Sunday is kids day at PNC Park!  Maybe they can let some kids bat!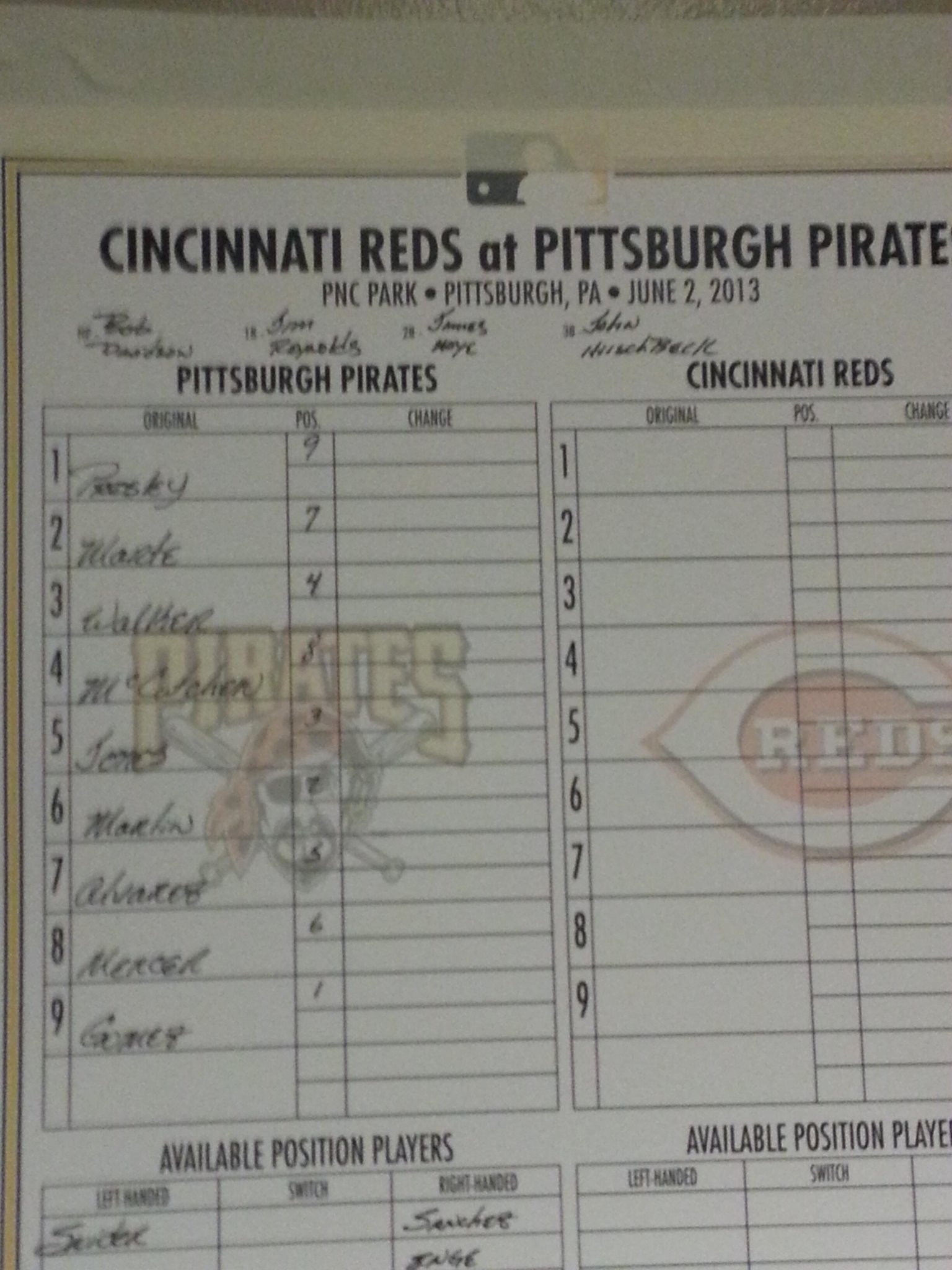 A potential sweep at home?  Not good guys.
At least the Pirates let fans watch another team not score.
It falls to Jeanmar Gomez.  Undefeated Jeanmar Gomez.   Mr. Pirates don't lose when I start Jeanmar Gomez.  Seven innings of three hit shutout ball Jeanmar Gomez.
Pretty awesome that they are undefeated when Gomez starts. Pretty awesome that they are 11-2 when Jeanmar pitches at all. There is magic in that right arm of his. At this point I wouldn't be surprised if he could spin wool into gold.
Is there cause for concern? Sure. He doesn't strike anyone out and walks too many guys relative to the stirkeouts. He's not giving up many hits at all though. And that's the difference. His 6.5 H/9 is far and away the lowest of his career, including the minors. So yeah, that's going to go up. Gotta ride Gomez has far as you can though. He's already made the trade worth it.
The really cool thing about Gomez is that he is still kind of young, just 25. If he does continue to grow into a solid pitcher the Pirates have him under control until 2018.
As shown above he has one appearance against the Reds this season, a relief appearance in a game the Pirates obviously won.
His only other appearance against them was last season.  A start.  Five innings .  He allowed two runs ( one earned) but also TEN baserunners.
Mat Latos is also undefeated this season.
When Latos starts the Reds are 9-2. Not exactly the type of guy you want to go against when trying to stave off a sweep. Especially when you can't score any runs in the first place.
I'm sorry. If you get ten hits in a game there is absolutely no excuse to score zero runs.
Latos was alright in the first matchup against the Pirates but they did hit him, smacking nine in 6.2. It was one of only two games the Reds have lost when he pitched.
Last year he kicked the Pirate collective asses in three games.
If the Pirates don't score some runs this afternoon they need to have a massive slump buster festival at a local drinking establishment.
First Pitch:  1:35 PM EST
Where To Watch:  Root Sports, MLB.TV, FS-O