Francisco Liriano definitely did h is job again.  He is the stopper.  Check this out.
Updated with tonight: Francisco Liriano when he needs to be the stopper for the Pirates: 0.41 ERA in 44 IP, 47 Ks, 0.82 WHIP.

— Tim Williams (@timwilliamsP2) August 20, 2013
Those are freaking incredible stats.  Now A.J. Burnett has to get back on track.
Since throwing his complete game he has been a freaking disaster. He has an ERA of 9.00 in those two starts and opponents are hitting .356/.408/.533. On top of that he has given back multi-run leads in both games.
He's been getting run support, he's been getting his designated catcher. He just hasn't been getting results.
Don't think I'm blaming the complete game. I'm not. I'm not terribly worried about Burnett over the long haul but if he's going to struggle it can't be that drastic.
Some numbers.
2013:
2012:
2011:
2010:
Career:
See the pattern?
When A.J. went on the DL with his leg injury a lot of people were hoping maybe the break would help him avoid this. It hasn't. We just have to hold on and hope it stabilizes a bit and the Pirates score some runs.
A.J. has been the lone bright spot in many of the games he has pitched this season, it's time for him to just give the team a chance. Don't need him to win one, need the offense to do it.
The problem is that this lineup does play against his strengths. Burnett has dominated righties this year.
That's where his bread is buttered. The Padres have quite a few lefties. Yonder Alonso, Chase Headley, Alexi Amarista, and the scorching hot Will Venable (.340/.340/.638 in his last ten).
It's crazy that a guy hitting as good as Venable hasn't had a BB in ten straight games. In fact he hasn't walked since August 6th. That's not terrible or anything, just kind of surprising.
Last year the Padres kicked the crap out of Batman.
Unsurprisingly both of those outings were in August.
He has experience against the Padres his whole career. His first start against them was in 1999 and frankly, he only had any success against them in 2000. Other than that his numbers suck against the Daddys.
The weirdest part is that he's been a disaster in his Petco Career. It's a different park now that they moved the walls in, but these numbers are from the old park.
We'll see. We all know A.J. can dominate a game, we also know he can put up some stinkers in August.
Tyson Ross. I can only think of Cody Ross when I think of that last name in regards to baseball. If it was just life I'd only think of Jim Ross.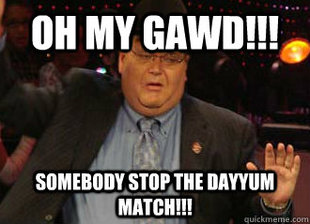 Tyson Ross is a big dude. He is 6″6′ and 230 lbs. A hoss. A horse.
I feel like to have the name Tyson involved with you there should be some sort of size or toughness. Do Mike Tyson proud. Potentially the greatest heavyweight ever.
Ross is in his first year with the Padres after being traded with A.J. Kirby-Jones from the Athletics for Andy Parrino and Andrew Werner.
He's been used mostly in relief, where he's been pretty damn good.
He's been even better as a starter though.
Since returning to the rotation he has five straight quality starts with a .132 ERA and a line against of just .149/.224/.193.
He has never faced the Pirates.
First Pitch: 10:10 PM EST
Where To Watch: Root Sports, MLB.TV, FSSD